Remember how WW1 began? This has a few similarities. Keep an eye on the news as you do your holiday preparations. Things are  a wee bit tense!
Russian ambassador to Turkey Andrey Karlov has been badly wounded in an armed assault in Ankara on Monday, Turkish newspaper Hurriyet reports.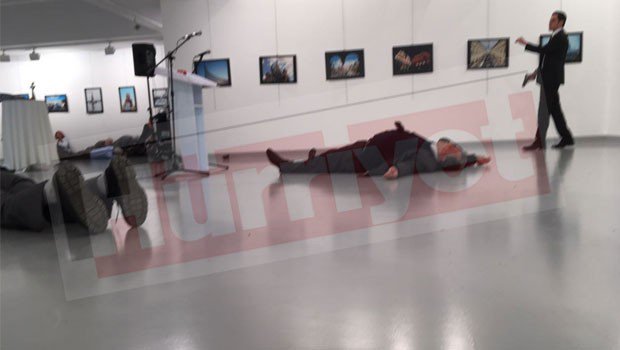 The attack took place at the opening of the "Russia through Turks' eyes" photo exhibition, Turkish NTV news channel reports. Karlov was immediately rushed to a hospital after the assault. Russian Embassy in Ankara has not issued an official statement concerning the assault yet. The attack comes just a day before Turkish Foreign Minister Mevlut Cavusoglu's planned visit to Moscow for Syria talks with his Russian and Iranian counterparts. DETAILS TO FOLLOW
Read more: https://sputniknews.com/middleeast/201612191048750563-ankara-assault-russian-envoy/
Also here is a link to RT.com
Many reports are coming in that he has died. At least three other Russian personnel were shot and injured, but the Ambassador was shot between 5 and 8 times.